Thanks for purchasing a custom face mask from Snapfish! We're happy to help keep you and your family safe and protected (see product details below).
If your mask is too large, you can use the included plastic adjuster pieces to make it fit better (see steps and image below).
Insert the elastic loop on one side of the mask into the larger sized hole through the center of the plastic adjuster.
Repeat for the loop on the other side.
Try on the mask to check for fit while holding the plastic adjusters in place.
If the mask still fits too loosely, slide the plastic adjuster closer to the mask to tighten.
If the mask fits too tightly, slide the plastic adjuster away from the mask to loosen.
Once the size of the loops fit comfortably, squeeze the plastic adjusters firmly to lock in place.
Note: If your mask didn't include plastic adjuster pieces, please contact us and we will get them delivered to you as soon as possible.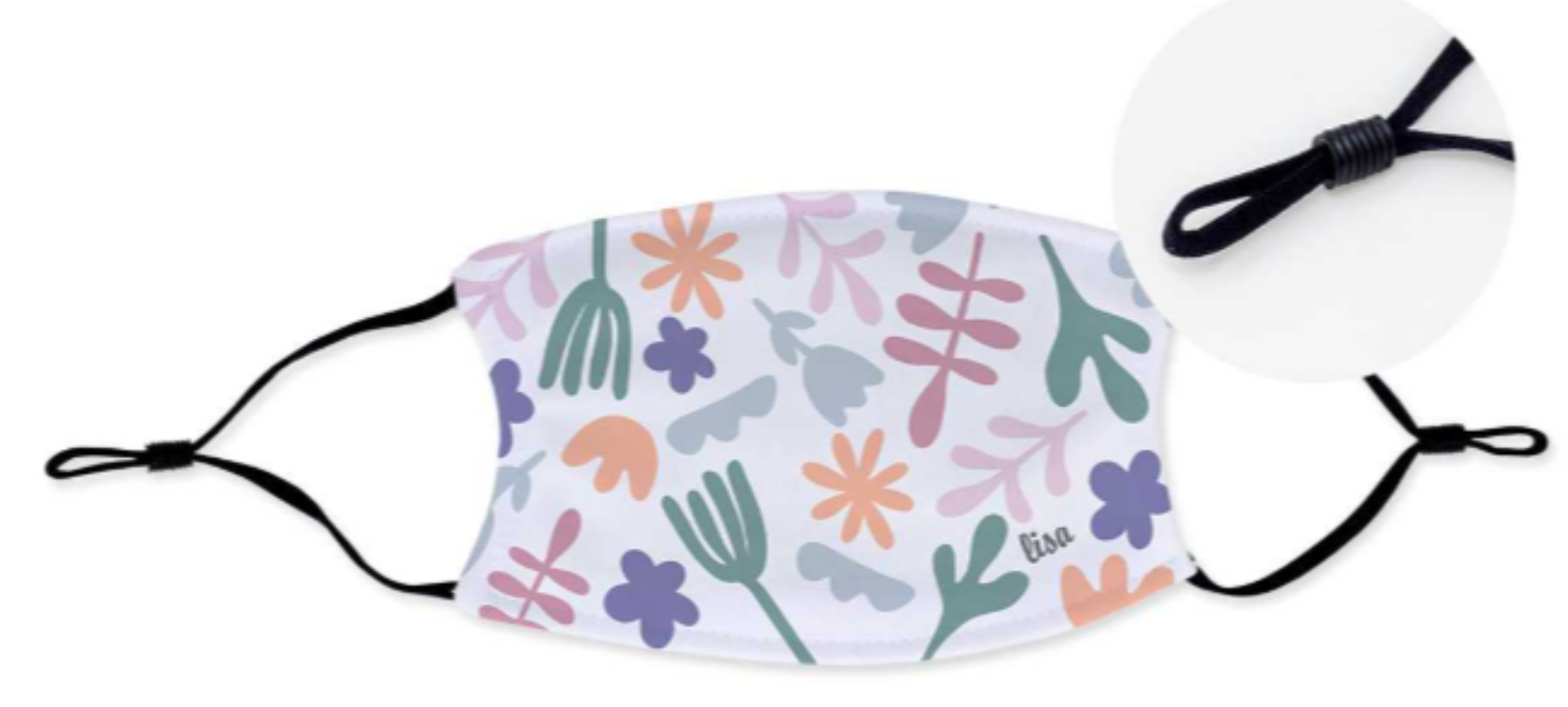 Mask measures 7.25 x 5.10"; Inner layer is 100% cotton, outer layer is 100% polyester. Mask features pocket to hold carbon filter (optional) and latex-free adjustable earloops (polyester/spandex)
Machine washable with like colors on warm; hang dry recommended or tumble-dry low heat. Filter must be removed prior to washing
2-pack of carbon filters inserts included. Activated carbon enhances filtering effect of mask; made with meltblown fabric
Filter fits easily into the PM2.5 filter opening. Filter insert should not be cleaned, replace as needed (after 2-3 days of all-day use or after 4-5 days of occasional use)
Mask should not be used in any of these situations

in any surgical setting or where significant exposure to liquid bodily or other hazardous fluids may be expected;
in a clinical setting where the infection risk level through inhalation exposure is high; or
in the presence of high intensity heat source of flammable gas

Snapfish makes no warranties, either express or implied, that the mask prevents infection or the transmission of viruses or diseases