It is possible to switch between your photo sources (Snapfish, Google Photos, Facebook, Instagram) by logging into your Snapfish account and selecting 'my photos' in the top left.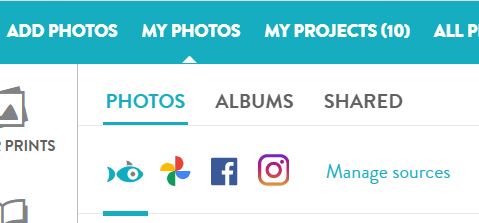 From here you can either select the photo source you'd like to use, or click on 'Manage sources' to enable or disable your photo sources.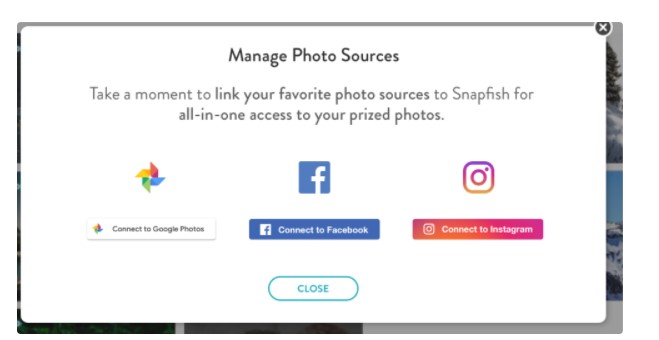 On our mobile apps - you can select your photo sources by selecting the drop down at the top/center and choosing your photo source accordingly. To enable/disable photo sources, select the options menu in top left (3 white horizontal lines) followed by the gear/wheel that appears in top right and then select 'photo sources' in the drop down menu.