Snapfish has launched a number of designs for products that require little or no effort to create. Many of these designs only require you to add a single line of text, and some don't even need that. Once you find a design in the store, click it, and a small overlay appears where you can pick your size, add your text (if the option is available) and click ADD TO CART (see example below).
Minimal designs are currently available for Poster Prints, Pillows, Magnets, Blankets, Wall Panels, and Table Top Panels.
Note: Minimal design products do not allow the addition of photos, additional text boxes or embellishments, or layout changes.
Example of a blanket design that only requires a size choice and a text entry: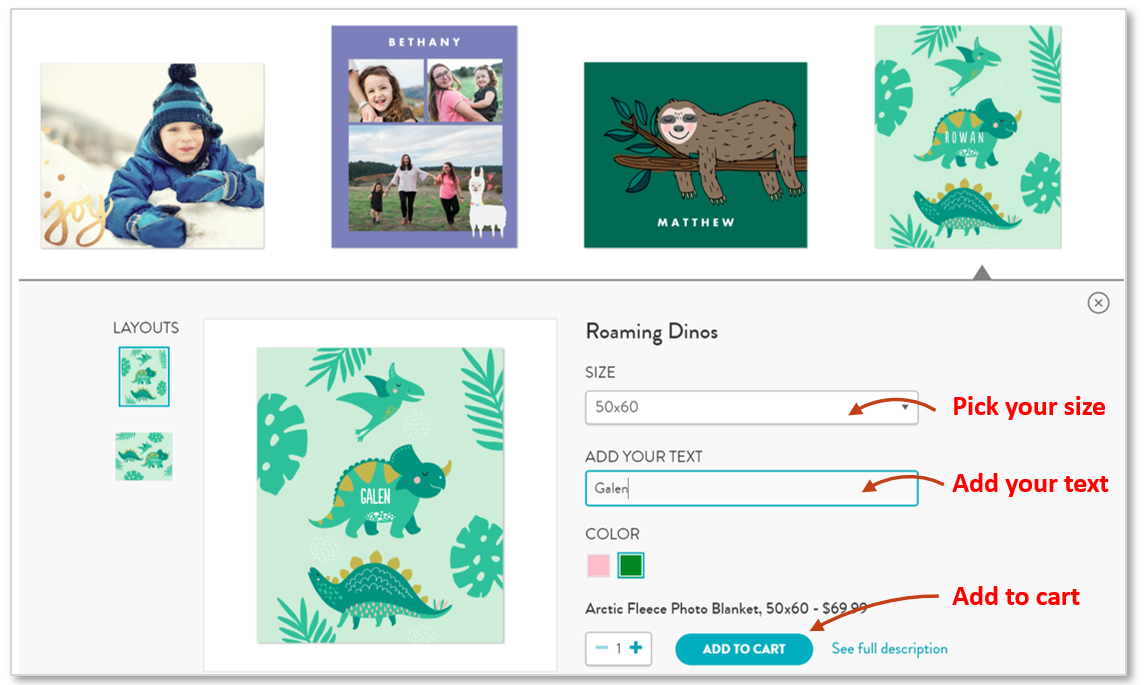 If you click "See full description" on the store page (example above), you'll see the product description page (below), and can add the product to your cart from there.