Please refer to the table below for information on the time it will take for your order to reach you.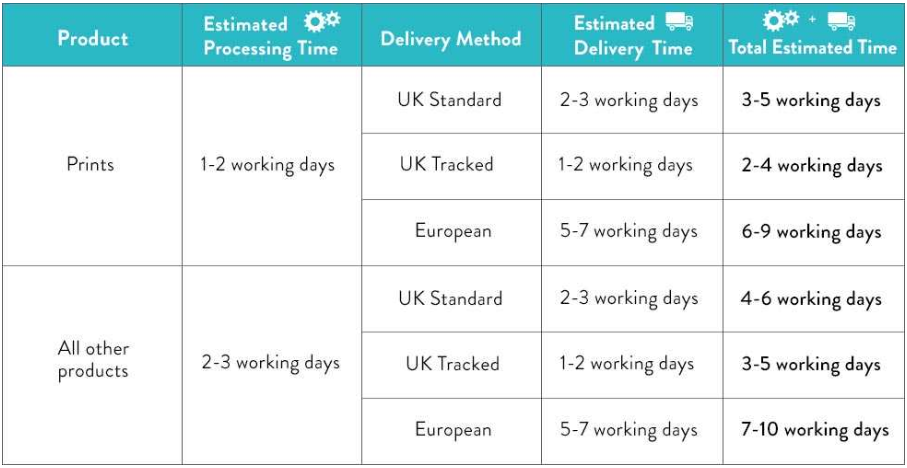 1 Total time
Delivery times are not guaranteed, and reflect the total number of business days to make, then deliver your order. The items you create are one of a kind, not something we pull off a shelf, so please allow us up to 3 business days to make your items before shipping your order. Once your order ships, the mail services we use make every effort to meet expectations, but delays may occur and delivery may take longer, especially during the holiday season or due to weather.

2 Tracking information
If you select Tracked Delivery, you can track your package from our fulfillment facility to your door. You'll receive a notification when your package is out for delivery and once it's delivered to your home. 
3 European delivery
Snapfish now delivers in 29 European Countries (listed below):
Austria, Belgium, Bulgaria, Croatia, Cyprus, Czech Republic, Denmark, Estonia, Finland, France, Germany, Greece, Gibraltar, Hungary, Ireland, Italy, Latvia, Lithuania, Luxembourg, Malta, Monaco, Netherlands, Poland, Portugal, Romania, Slovakia, Slovenia, Spain and Sweden