We now have a 'Mail for me' option on select card types. Let us save you some time by printing, stamping and mailing your cards directly to the door of your desired recipients.
Disclaimer: Mail for Me service is excluded from all promotions. This services is only available to send to recipients located in the United States.
To use this feature simply navigate to our card section on store for 5x7 and folded greeting cards and you will see the ability to tick a box for mail to me.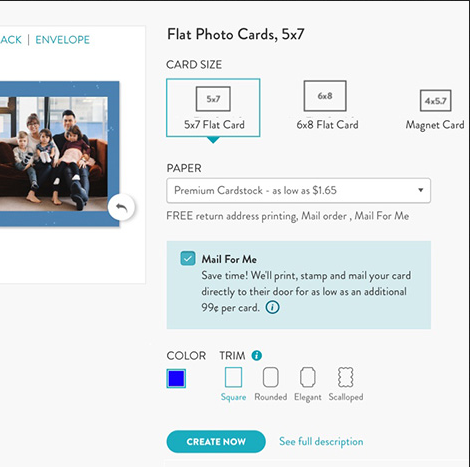 When you proceed you will see the option to enter your recipients, as per the below images.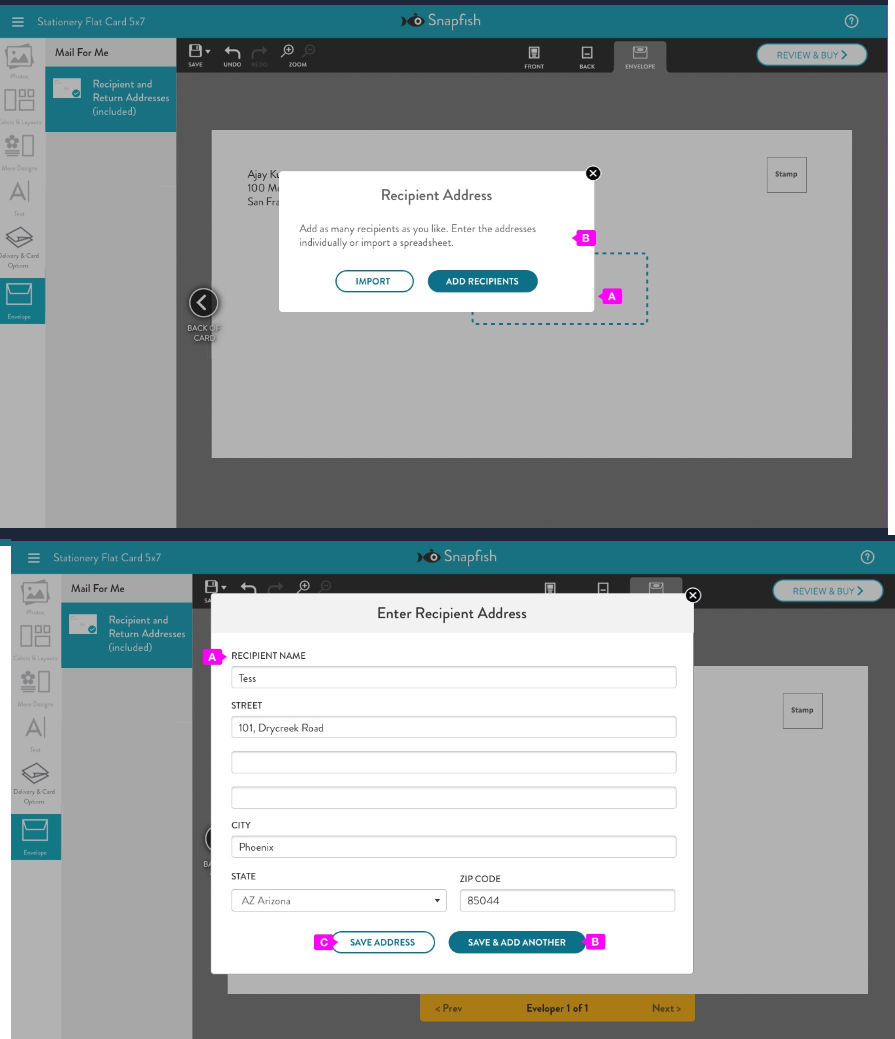 Please note for the mobile app the experience is slightly different. You will see a dedicated option in the mobile store and enter your desired recipients in the cart (see below images).